Caley Energy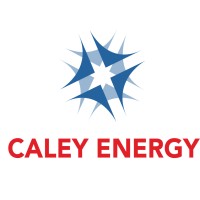 Hugh Fraser International Legal Consultancy is delighted to congratulate Charlie Topp and Derek Grimley on the successful sale of Caley Energy to FourQuest Energy. HFI was privileged to represent Charlie and Derek on the sale side of the transaction.
Founded in 2014 by Charlie Topp, Caley Energy is a leading provider of specialist equipment and personnel to the major service providers of the process and pipeline industry throughout the Middle East, Africa, and Caspian region. Based in Canada, FourQuest Energy provides an integrated services platform to the energy industry to achieve safe plant startup, and efficient maintenance and shutdown servicing events through detailed engineering and expert field execution.
Charlie Topp is a well-known oil field entrepreneur in the Middle East region, having held roles at Sparrows Group, EnerMech, PSL Energy Services, Hydrolink, BJ Services and Chorley Engineering. We very much doubt that we have seen the last of Charlie's ventures.
Derek is staying on in the business in the capacity of Regional Manager for FourQuest's newly formed Middle East, Africa, and Caspian region and we wish Derek every success in the new role.