< Back to our leadership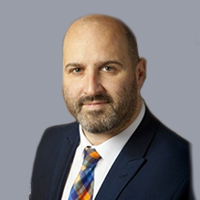 About Brandon Malone
Brandon Malone is an experienced arbitrator, adjudicator, mediator and expert determiner practicing in Edinburgh, London, and internationally. He is the founder of niche dispute resolution legal practice Brandon Malone & Company. Qualified as a solicitor advocate in both Scotland, and in England and Wales, he operates his international arbitration practice through Quadrant Chambers, London.
He was the architect of the Scottish Arbitration Centre and has chaired its board since it was established in 2011, and is Congress Chair for the ICCA 2021 Congress in Edinburgh.
A specialist barrister solicitor advocate and commercial arbitrator, he deals with all forms of construction, engineering and energy issues, as well as general commercial domestic and international arbitration.
Brandon has extensive experience of advocacy in various courts and tribunals, including the Commercial Court and the Inner House of Scotland's Court of Session.
He is a Law Society accredited construction and arbitration lawyer working in Scotland, London and internationally, and lectures in domestic and international arbitration at several Scottish Universities.
Brandon has in depth knowledge of dispute resolution techniques, and considerable experience of sitting as an arbitrator, adjudicator, and expert determiner. He is listed on the arbitrator rosters of SIAC, DIAC, CIETAC, ICDR, AIAC, SCCA, RSPP, EDAC and BCDR-AAA. He is listed as a construction adjudicator with RICS, CIC, CIArb, UK Adjudicators, and the Law Society of Scotland.