ThinJack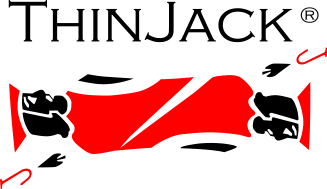 HFI supports ThinJack Ltd international business expansion roll-out with Al Yaseah partnership deal.
Hugh Fraser International is pleased to support the roll-out of Scotland-based ThinJack Ltd internationalisation plans. ThinJack Ltd provides technology-driven products and services including high-pressure component separation of seized wellheads and their valve covers and side outlet valves. The expansion plans are led by founder, Guy Bromby, and business development lead, Fiona Chambers.
The MENA campaign began at ADIPEC 2022 and intensive market research over the last three months, supported by EIC, SDI, the GlobalScot Network and key members of SPE, IADC and ICOTA, has identified significant market opportunities in the UAE, Saudi Arabia, Iraq, Kuwait, Qatar and Oman.
The latest development was the signing of a Commercial Agency Agreement with Al Yaseah Group for the ADNOC-dominated territory of Abu Dhabi. AYG is led by the highly-respected Khalid Al Qubaisi, who has supported many UK companies to grow in the UAE over the last 20 years.
Technology demonstrations in-country will commence during Q2 of 2022 and ThinJack will participate at the EIC UAE Re-Connect event in Abu Dhabi on 17 May.